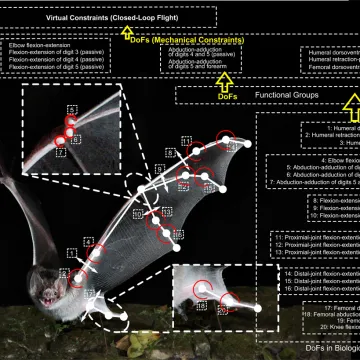 Public Notices
Initial results: PCCA/CCBS Cooperative Agreements Grant to study bats in the high desert east of Bakersfield!
The PCCA (our parent organization) and the Central Coast Bat Survey (CCBS), under a three-year (2019 – 2022) grant to study bats in the high desert of Kern & Inyo counties through the California State Parks, Off-Highway Motor Vehicle Recreation (OHMVR) Division, Grants and Cooperative Agreements Program has found a diverse but not unexpected bat cohort occupying the subject area. Our study is investigating the relationship between bat occurrence and off-highway vehicle (OHV) use on Bureau of Land Management (BLM) lands in the Jawbone-Butterbredt ACEC and along the eastern slope of the Southern Sierras where limited OHV use is allowed.
Even in this high-elevation desert where temperatures often fall into the 20-degree F. (-6.7 C.) range, we have found several species of bats to be active on all but the coldest nights and modest activity levels whenever temps are in the 40-degree F. (4.4 C.) and higher range. Our current species cohort of winter-detected active bats includes these species:
Hoary Bat
Big Brown Bat
California Myotis
Mexican Free-tailed Bat
Silver-haired Bat
Note: we expect that other species (for example, Western Small-footed & Little Brown Myotis) are present but hibernating, especially at upper elevation locales.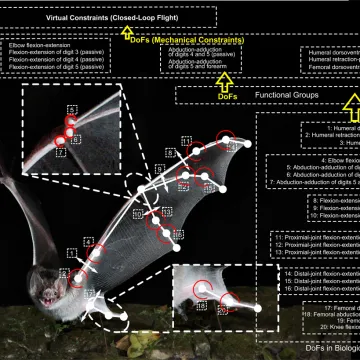 CCBS Cookie Policy
General Information
This site uses cookies – small text files that are placed on your machine to help the site provide a better user experience. In general, cookies are used to retain user preferences, store information for things like shopping carts, and provide anonymized tracking data to third-party applications like Google Analytics. As a rule, cookies will make your browsing experience better. However, you may prefer to disable cookies on this site and on others. The most effective way to do this is to disable cookies in your browser. We suggest consulting the Help section of your browser or taking a look at the About Cookies website, which offers guidance for all modern browsers.
Policy
We will not sell or otherwise provide to any business or individual your email address, name, or any other information such as address or phone number. We hold this information in strict confidence. We only keep your information if you subscribe to our Web site; otherwise, we will not maintain your information or contact you. Again, we will not sell or share your information with any individual or entity,
Security
The security of your personal information is important to us. When you enter sensitive information, such as login credentials and credit card information, we encrypt the transmission of that information using secure socket layer technology (SSL).
We follow generally accepted standards to protect the personal information submitted to us, both during transmission and once we receive it. No method of transmission over the Internet, or method of electronic storage, is 100% secure, however. Therefore, we cannot guarantee its absolute security. If you have any questions about security on our website, you can contact us by mail:
66 Terrace Hill Drive, Paso Robles, CA 93446
or by Email:
Director at centralcoastbatsurvey.org